Floral coolers employ several tactics to ensure the quality and freshness of floral arrangements and bouquets. A floral cooler slowly and gently circulates air to keep flowers from becoming damaged. They also contain shelving within that can be moved to accommodate larger arrangements. In addition, a floral cooler will carefully control the humidity within to ensure the longest-lasting flowers possible.
Floral Coolers Maintain Freshness
One of the chief responsibilities of anyone in the floral industry is to maintain the beauty and freshness of the flowers they design. With so much work and know-how going into the design of these beautiful arrangements, it is of utmost importance to ensure that the flowers maintain their bright colors and luxurious, fresh textures from the time they are arranged to the time they are delivered–and beyond!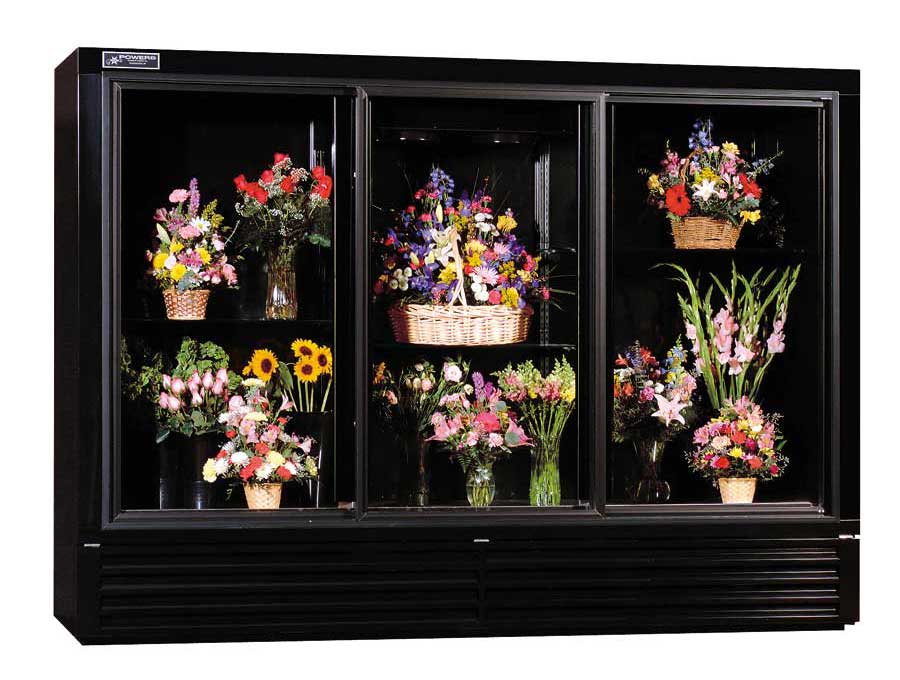 Most floral designers employ some time of refrigeration system to keep their flowers fresh. With so many refrigeration systems available, some wonder if floral coolers are really necessary. The most discerning of floral designers realize, however, that a true floral cooler is the best way to go and absolutely necessary to getting the maximum vase life out of their flowers. Through the use of a unique air circulation system, movable shelving within, and carefully balanced humidity and temperature, a floral cooler is the best way to ensure that arrangements and bouquets last as long as they can.
A floral cooler is unlike any other kind of cooler in that it is designed specifically for maintaining flowers. By slowly and gently circulating cool air, the floral cooler maintains the freshness of the flowers without damaging them with a quick influx of air the way a beverage cooler would do.
Further, a floral cooler comes with movable shelving to allow for bouquets and arrangements of different shapes and sizes. From the smallest buds to large arrangements in buckets, a floral cooler can accommodate any size arrangement without damaging the flowers within.
Possibly the most important reason to choose a floral cooler, however, over a more generic type of cooler, is the humidity. A floral cooler creates exactly the perfect balance of humidity so as to ensure that fresh-from-the-garden look for your flowers every time.
Customers aren't interested in purchasing flowers that appear as if they will wilt within the store. They want fresh, bright flowers that will last days after they've taken them home. A floral cooler will provide the perfect temporary home for your flowers and ensure that the hard work that goes into creating the arrangements never goes to waste. Contact us today to learn more about how a floral cooler can help you maintain the beauty and freshness of your flowers.